PPI Releasing LLC is an independent television distribution company based in Venice Beach, California and led by Ritch Colbert, Josh Raphaelson, and David Hutchinson.
PPI is known for award-winning series with high production values that are popular with viewers, advertisers, and broadcasters around the world.
---
Ritch Colbert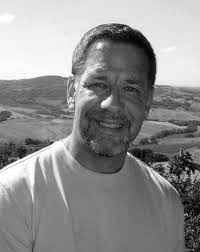 Industry veteran with proven first-run track record who has created and led several entertainment ventures. Ritch has enjoyed a career spanning more than twenty-years in television syndication, where he directed efforts to develop, launch and distribute off-network series, feature films, movies made for television and original programs.
Ritch held senior executive positions at Orion Pictures, Colbert Television Sales, Access Entertainment, TPE, and ITC Entertainment Group, where he marketed a variety of programs to television stations, cable networks and international broadcasters, including Tic Tac Dough, Jokers Wild, Lifestyles of the Rich & Famous, Star Search, Motorweek, George Michael Sports Machine, a variety of original first-run series and literally hundreds of movie titles and episodic television programs.
Ritch joined ARTISTdirect in 1999 and built a full-service Marketing Solutions division, providing integrated music and entertainment programs for leading brand advertisers and recording artists.
Josh Raphaelson
A leader in television development and distribution, with a track record in popular programming and successful media ventures.
Josh co-founded Network Ventures, Inc. (NVI), a top program development and research firm. At NVI, Josh helped launch & renew over 100 shows for clients like Barry & Enright, Dick Clark, Gracie Films, Goodson-Todman, New World/Fox Television, Proctor & Gamble, Sony, Saban Entertainment and Warner Brothers. Programs included The Wonder Years, Tour of Duty, Beauty & the Beast, The Simpsons, America's Top 10, Donahue and Sally Jesse Raphael, Tic Tac Dough, Joker's Wild, Name That Tune and Sale of the Century.
In executive assignments with The WB Network, Citytv/MuchMusic and ARTISTdirect, Josh created programming with major recording artists, from the Backstreet Boys, No Doubt and *NSYNC, to Ricky Martin, Mariah Carey, Cher and many more.
David Hutchinson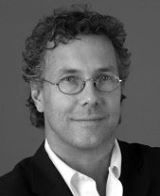 A 20 year veteran of TV and interactive entertainment, Dave is a leader in Integrated Marketing Communications (IMC) and serves on the advisory board for ad:tech, a global digital marketing conference dedicated to the convergence of media, marketing and technology.
Previously, he served as Vice President of Broadband Operations for ARTISTdirect, where he headed production of the popular "Fan Conference" series, featuring The Foo Fighters, Beck, Incubus, k.d. lang and others. Prior to joining ARTISTdirect, Dave co-founded CityInteractive, the profitable new media division of broadcaster CHUM Ltd. (MuchMusic, Citytv, Bravo!, Space), producing live television programs and events sponsored by Apple Computer, Intel, Motorola and Microsoft. He was creator and producer of "Go with the Flow", North America's first live, weekly, interactive music television series.
Prior to CityInteractive, David represented films and TV series in U.S. and international markets for Robert Halmi, Inc., (Hallmark Entertainment), Gaylord Syndicom, New World Television, ITC Entertainment, and others. He founded International Ratings Services, to provide international audience measurement data and research to Warner Brothers Television, Columbia/Tri-Star and Omnicom International.
In addition to his sales, marketing and production expertise in television and interactive entertainment, Dave is a certified project management professional (PMP) and is chairman for the Marketing & Sales Specific Interest Group (MSSIG) within PMI, The Project Management Institute. He also serves on the board of the Pacific Film Foundation, a non-profit organization dedicated to the advancement of important social issues through the power of media.
Sylvia Avey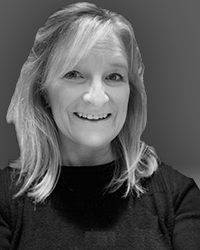 With over 30 years of broadcasting experience, Sylvia is PPI's newest team member. Prior to joining PPI, Sylvia was Raycom Media's Corporate Programming/Content Director advising local station management teams and C-level executives on how to best grow the company's media brands through content strategy. Having developed in-depth syndication relationships, she leveraged and negotiated numerous syndication deals on behalf of the station group. Her career has spanned commercial and non-commercial broadcasting as well as account management for multi-million-dollar media companies including LIN Television, Telemundo and Digital Convergence. Her breadth of understanding market niches, broadcaster's business requirements and how to best manage them are her strong suits.
Sylvia has managed programming content for over 70 local broadcast outlets around the country, including NBC, ABC, CBS, CW, MNT, Independents, PBS and NPR. Her expertise has been tapped launching 5 new local broadcast affiliates, providing on-boarding instruction for new station managers and advising C-level executives on new station portfolio acquisitions. She has been responsible for overseeing business, legal, marketing and research operations associated with content licensing, distribution of syndicated content and FCC reporting.
Sylvia holds a BA in Television & Film with an emphasis in management and advertising from San Diego State University. In addition, Sylvia is a certified Radio Advertising Bureau Marketing Professional and voting member of the Television Academy.